Yoga and Tantra in Chiang Mai, Thailand:
Mahasiddha Yoga School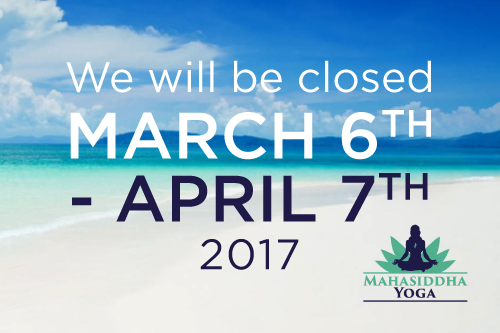 We will be closed March 6 – April 7th. We re-open on April 8th with a Tantra workshop (4:15-7pm) and April 9th a free movie (6:30pm). To see our full list of events, check our Facebook page. There are also some spots still available for our 7-day Chakra Retreat April 11-17th.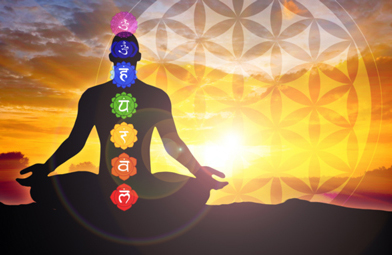 7-Day Retreat on the 7 Chakras 
APRIL 11 – 17
Each day on this retreat will be dedicated to one of the Chakras as we rise from the Root to the Crown. The retreat includes a variety of activities that encourage experiential learning and growth.   Read more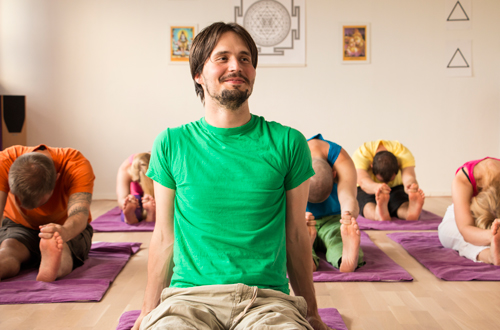 MAY 9 – 15
The week-long course focuses on elevating consciousness and living a full, abundant life, walking the path of Tantra and Yoga to the heights of spiritual development down to the depth and richness of the heart.    Read more
Below is our general schedule of events. Please check our Facebook page for the most updated happenings. 
Yoga, Tantra, Retreats, Workshops & more
Our spiritual Chiang Mai yoga school offers an oasis of tranquility and is home to classes in Yoga and Tantra, along with inspiring workshops, lectures and intensive retreats. Here, the old spiritual secrets come to life, through simple, yet deep and authentic, spiritual techniques.
Through the practice of Tantric Yoga become aware of who we truly are and who we can become. We invite you to try a class and discover the amazing transformations that are possible for you.
Find our yoga studio on 49 Chang Lor Rd, T. Haiya Mueang, Chiang Mai Thailand or call us at 0613-784-194 or 0625-833-285
Check out our blog for insights on Tantra, yoga, and more!
Beautiful Experiences
If you're looking for amazing yoga and wonderful meditation, Tantra Yoga Chiang Mai is the best. I have attended the retreats and the classes many times. My body feels great and more energized after the end of each class. The group activities really touch your heart. The teachers are all fantastic. I absolutely recommend it.
Niw
This school has literally transformed my life…on many levels.
Just a few months of retreats and classes at Tantra Yoga Chiang Mai have massively changed me…to a point that I probably wouldn't have reached after 20 years of my "usual" life. I've tried out many, many yoga schools, styles and teachers; read many books; attended retreats, seminars and online courses. None of them reached my core and resonated with my being in a way that the teaching of Uriel and Blandine does. You get inspiration and concrete guidance to grow to your full potential in every aspect of your life. And all that with so much heart and love; it is just amazing! This school shows me the way to true happiness and fulfillment, that I was looking for in so many other ways and things in life. And I already got very nice pieces of it from the very beginning.
Dennis
This has changed my life and relationship.
Two weeks after the Polarity Retreat, I can now reflect back on it as being one of the most profound life changing experiences I ever had. Blandine and Uriel are a blessing! Not only do they guide you through yoga, meditation and the basics of tantra, but they LIVE what they speak about! Their way of teaching is authentic, pleasant, engaging and fun. I could listen to them for hours, sucking all the knowlege in. If you want to invest in your own growth, visit Uriel and Blandine's classes in their Chiang Mai center or come to one of their retreats. It will be totally worth it!
Natalia B